We all know what the first Monday of May brings to our viewing pleasure as we scroll through our Instagram feed for hours, in denial of how the making of such sartorial excellences are even possible and the way our favorite style icons bring these looks to life! Yes, we are talking about most awaited fashion Monday; The Met Gala.
The Metropolitan Museum of Art in New York City was buzzing with glamour, art and fashion as we saw celebrities swoon us over as they made their grand appearance on the red carpet. The Met Gala which is otherwise known to be the most fashionable night of the year was a star studded extravaganza where we saw the partygoers strut, shine, and pose in some of the most iconic exhibition spaces at the Met.
This year's Met Gala consecrated it's love of fashion, as the theme was set to symbolize "Heavenly Bodies: Fashion and the Catholic Imagination." Fashion's most memorable night was designed to amalgamate the discourse of religious art through sartorial influences. While the theme inclined to historic Renaissance art, Vogue magazine made sure there was a contemporary element associated to the looks. Celebrities personified their best interpretation of the theme, each alluding to different religious elements and motifs. 
From Rihanna, Madonna, Katey Perry, the Kardashians and many, many more, worked their magic as they strutted in their opulent ensemble with over-the-top jewelry – which by no surprise was our favorite part of the night.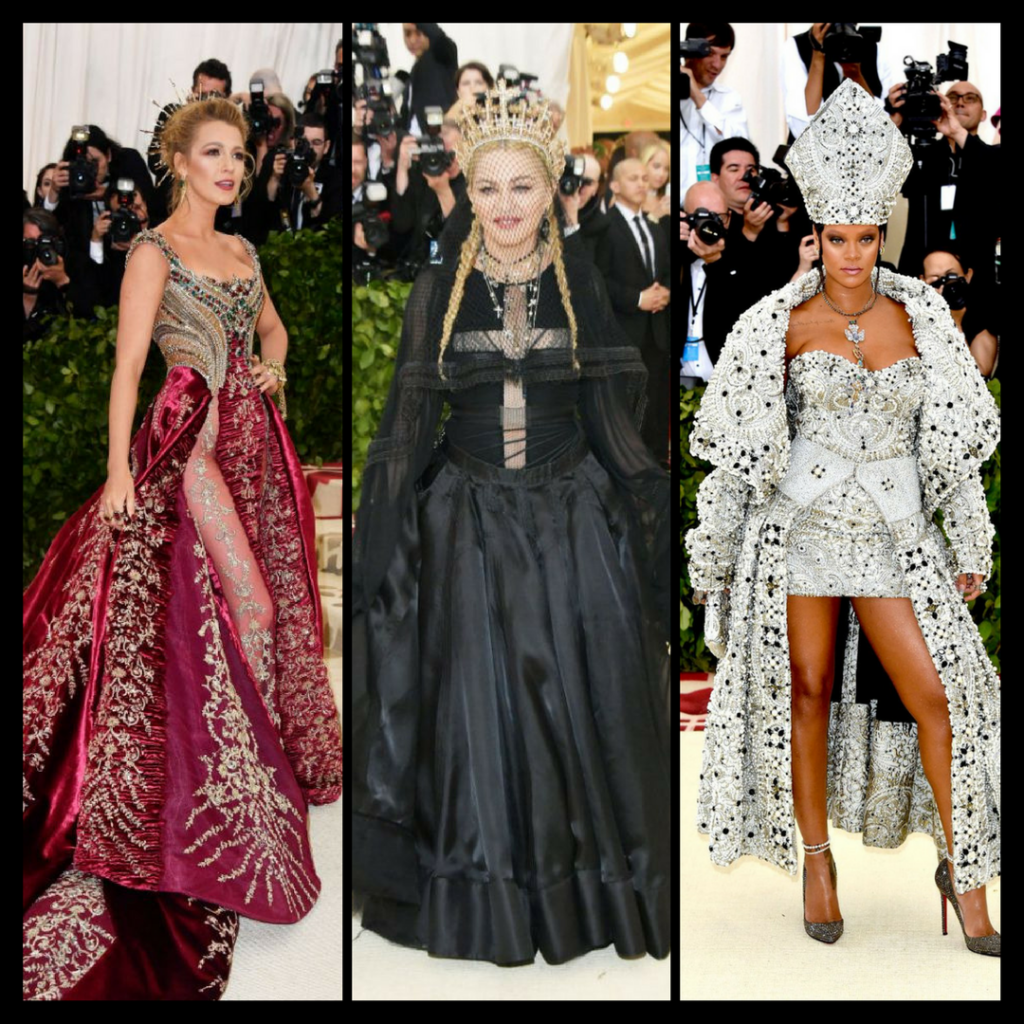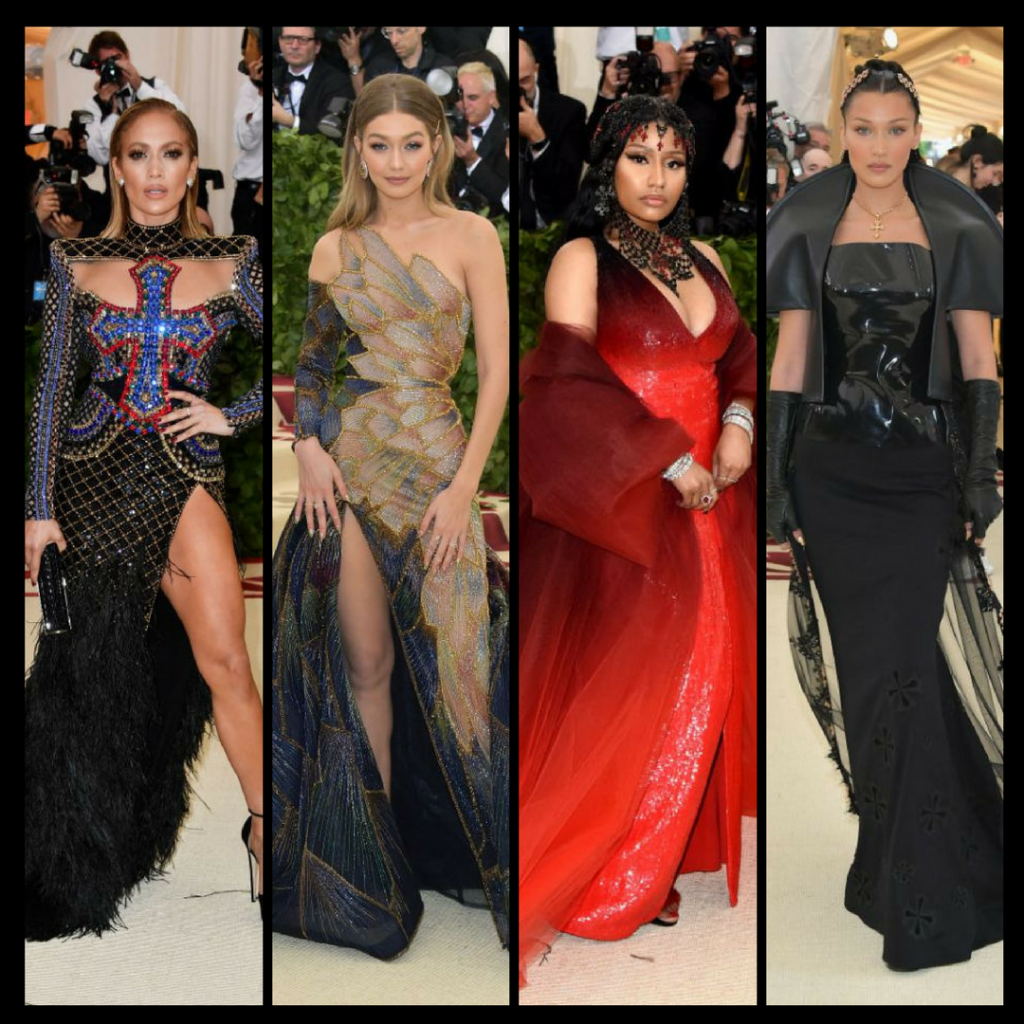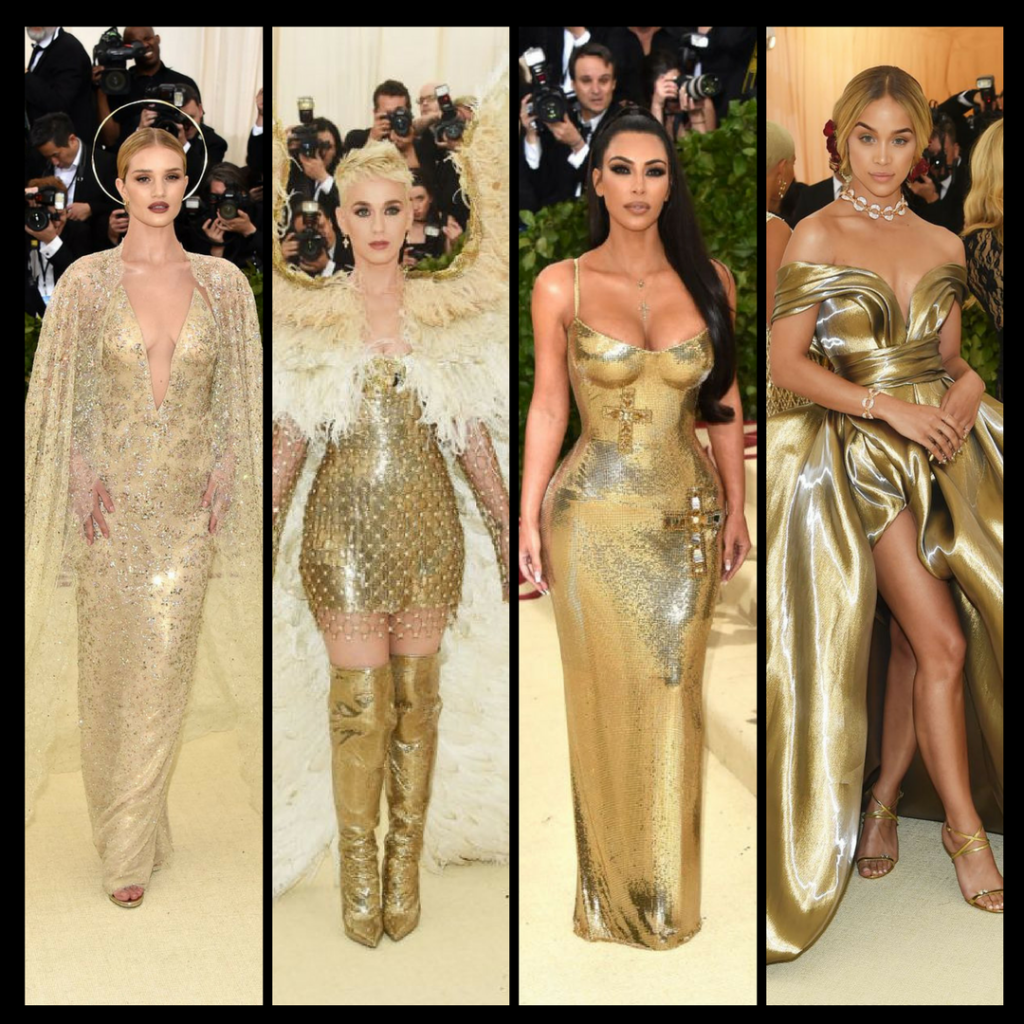 Narcisa Pheres Jewelry was seen adorned by the two very promising and anticipated Met Gala attendees; Madonna and Rihanna.
All hail the queen.
The legendary, Madonna did full justice to the 2018 Met Gala theme of 'Heavenly Bodies: Fashion and the Catholic Imagination." Madonna who is no stranger to making a good sartorial significance embodied her dramatic gothic ensemble remarkably well. The style icon was seen jeweled in Narcisa Pheres black cross earrings, hand bracelets and ring.
The one and only, Rihanna owned the Met Gala red carpet and reminded us why she is the undisputed fashionista at Vogue's biggest celebrated event. Rihanna's voluminous ensemble was a modern take on saintly style with a racy papal outfit. Absolutely nailing the theme of the Met Gala 2018, Rihanna left us speechless with her Catholicism-inspired look. Dressed in a pearl and jewel-encrusted robe with a matching papal mitre and necklace, a Narcisa Pheres antique ring was also spotted on Bad Girl Riri (Pope).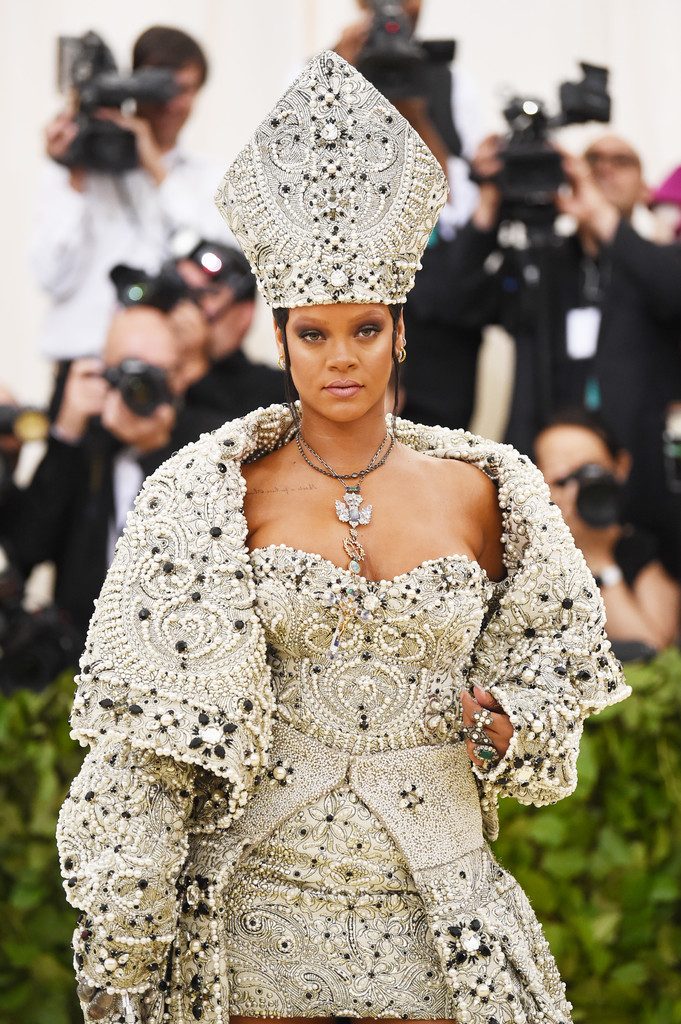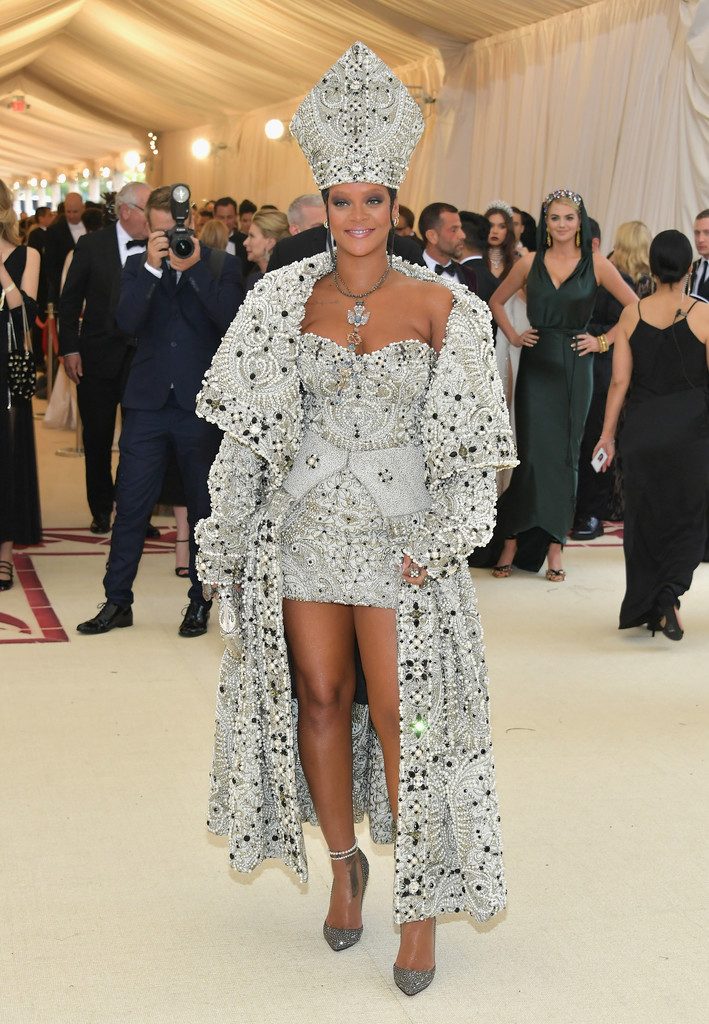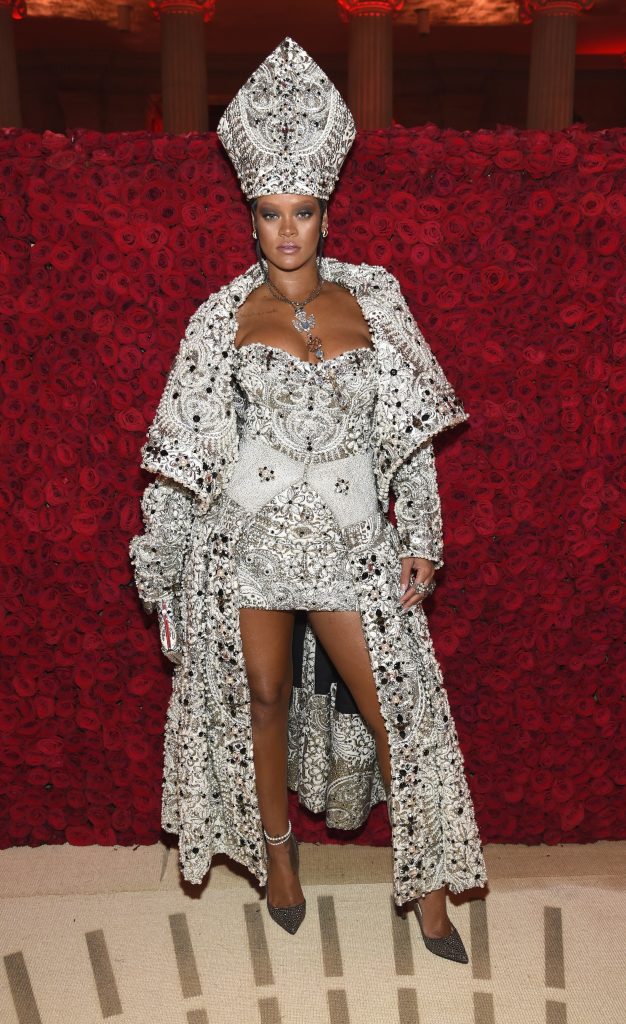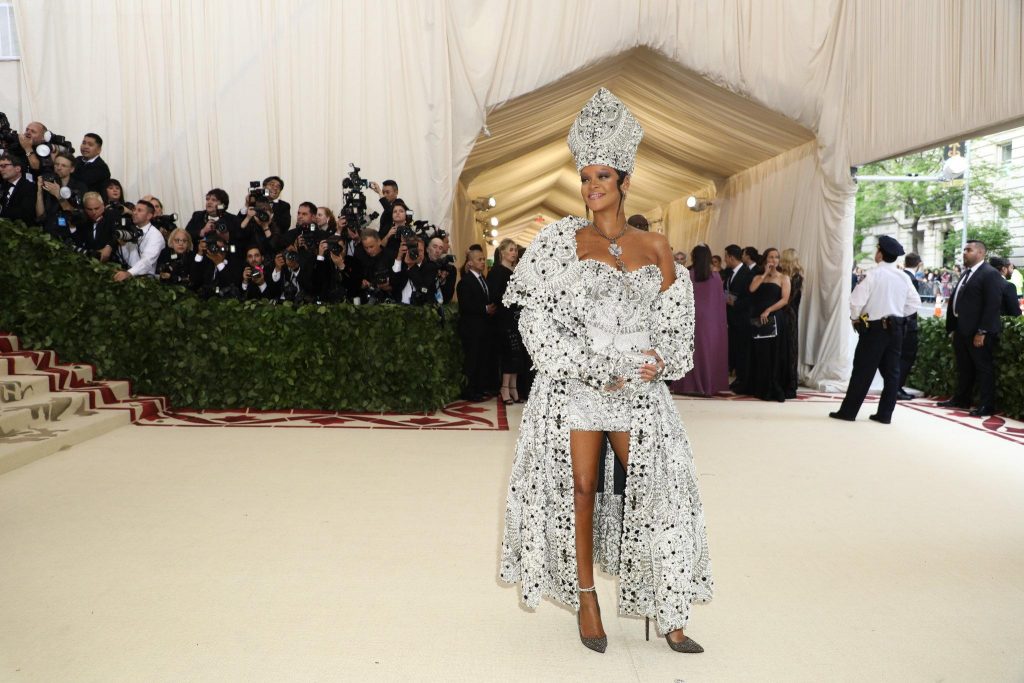 Message from the designer, Narcisa Pheres.
"Couldn't be happier and more grateful than seeing my jewelry being appreciated at such a global level. I am overwhelmed with immense gratitude to see both, Rihanna and Madonna gracing the Met Gala 2018 red carpet wearing Narcisa Pheres jewels. As a contemporary designer who appreciates antique jewelry and takes inspiration from old European courts as well as cultural heritage of other civilizations, we are truly blessed with endless beauty and imagination from centuries filled with rich history."
Extending our very big thank you to Vogue, Forbes, Harper's Bazaar, Vanity Fair, Elle, The Telegraph, MSN Entertainment, Just Jared, New York Times, Pop Sugar, The Adventure, People Style, Who Wore What Daily for all the love and appreciation!